Backup Explorer looks great with Azure Lighthouse
The one thing Azure Backup was missing is centralized monitoring of backups among your multiple customers if you are a managed service provider (MSP) and now it's available with Backup Explorer and Azure Lighthouse.
Microsoft recently announced a service called Backup Explorer. The Backup Explorer Workbook is a built-in Azure Monitor Workbook enabling Backup customers to have a single pane of glass for performing operational monitoring activities related to Backup across the entire backup estate on Azure (spanning tenants, locations, subscriptions, resource groups, and vaults), all from a central place.
As shown in the below image, click on Backup Explorer and it will navigate you to Azure Monitor Workbook for backup.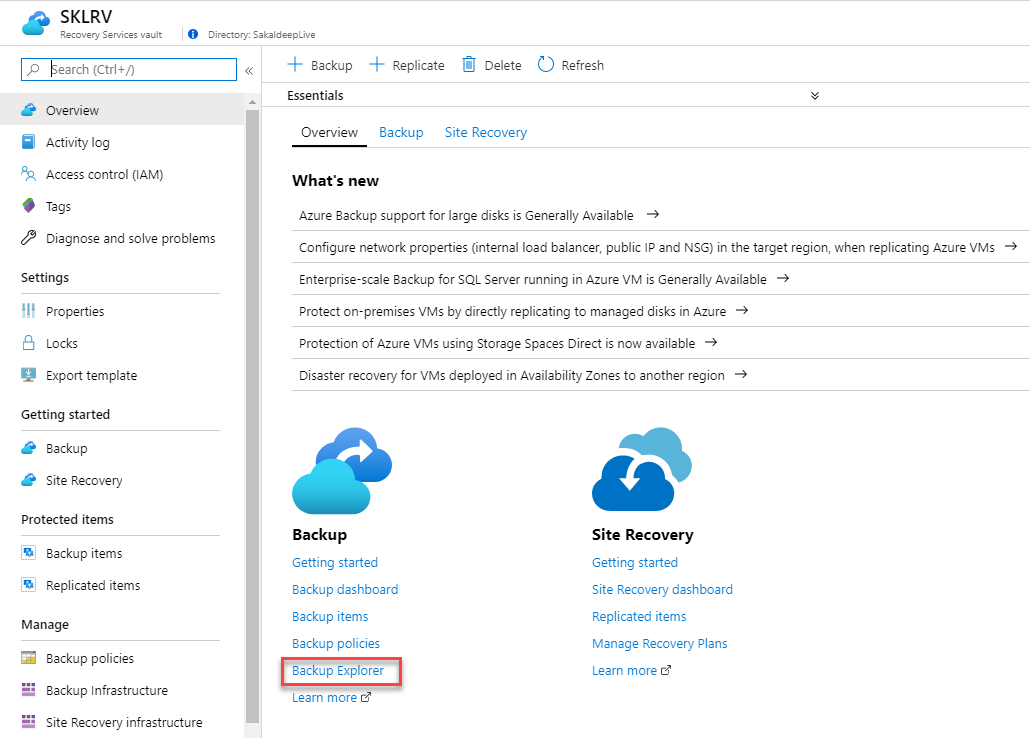 If you have already onboarded your customer to Azure Lighthouse then you will see all the subscriptions. This summary page will give you overall status of backup for all your customers. You don't need to navigate to each and every recovery vault to check the status.  You can see 16 virtual machines (VM) have not backup enabled.  Once you click on Backup Not Enabled then you can see more details like VMs in north Europe has 14 VM and in west Europe 2 VMs are not protected against backup.
The Backup Items will show you all the backed up VMs with their status which backup has failed, which resource not found and many more. In one glance, you can find which customer's VMs backup is not ok and need attention.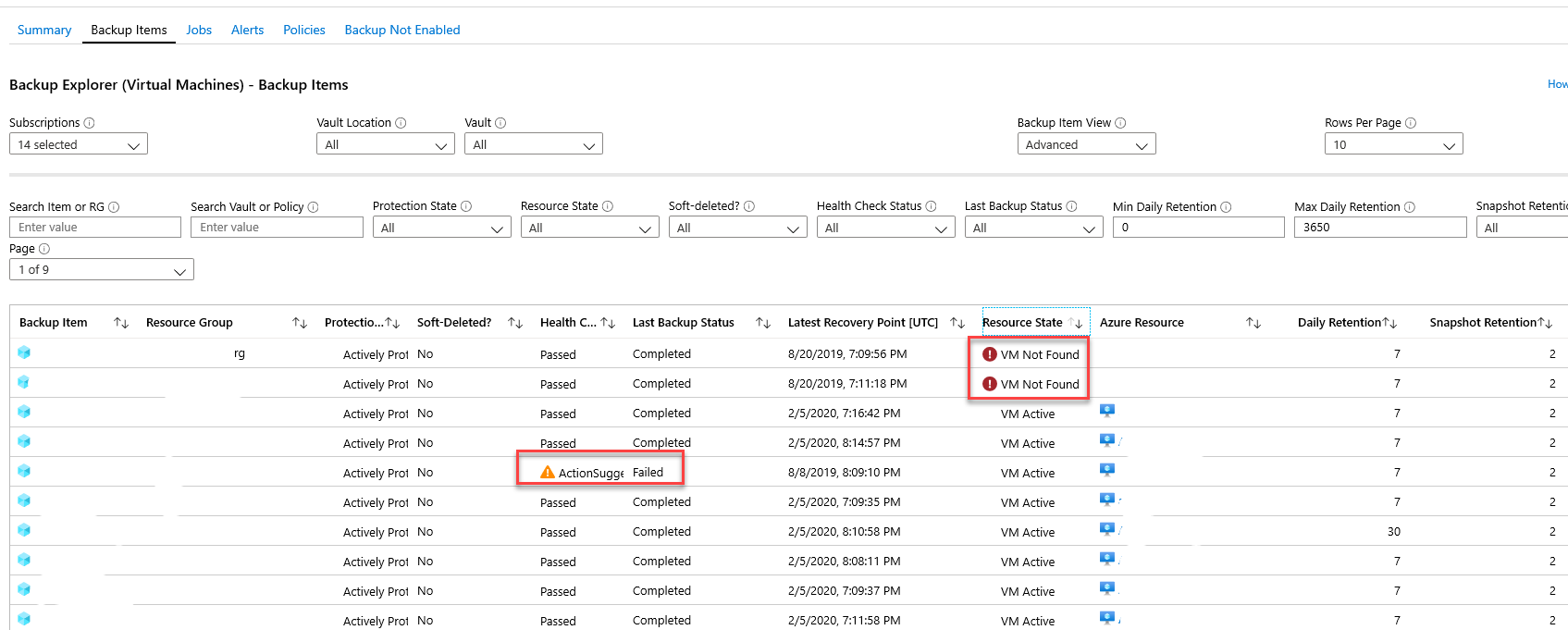 If you click on Jobs then it will give more detailed information error.

Policies give you policies applied for backup among all the customers.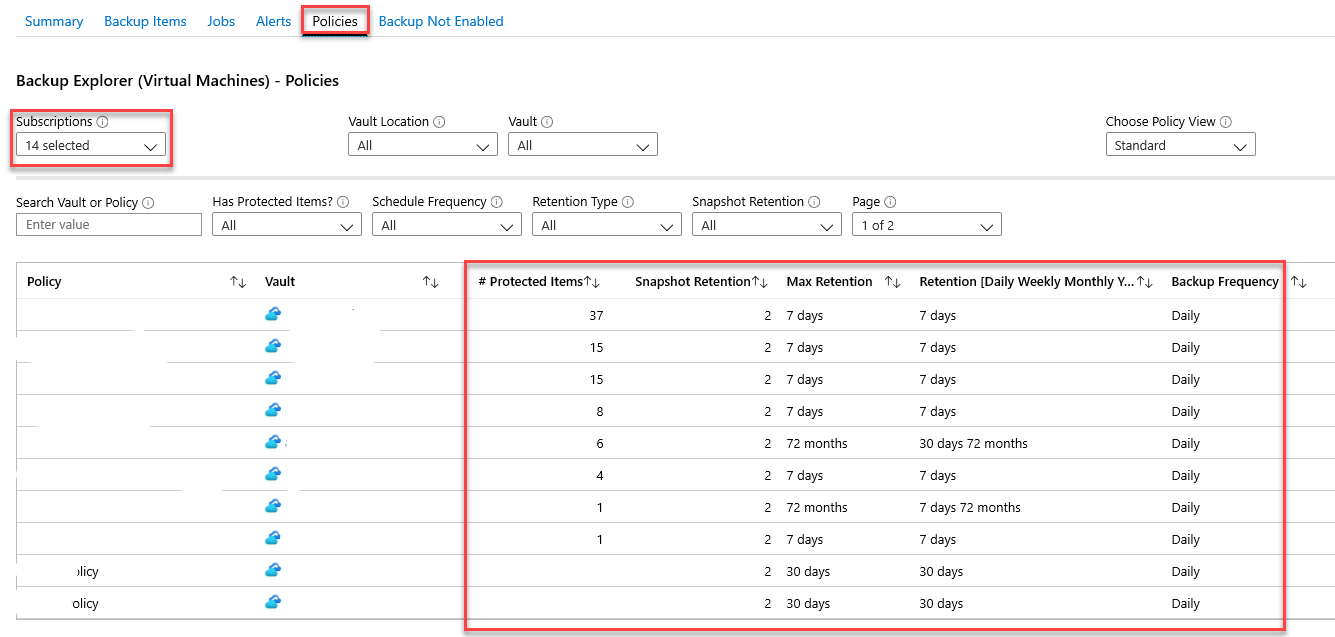 If you want to see the list of VMs with OS that is not protected then click on Backup Not Enabled and will get you all that you want.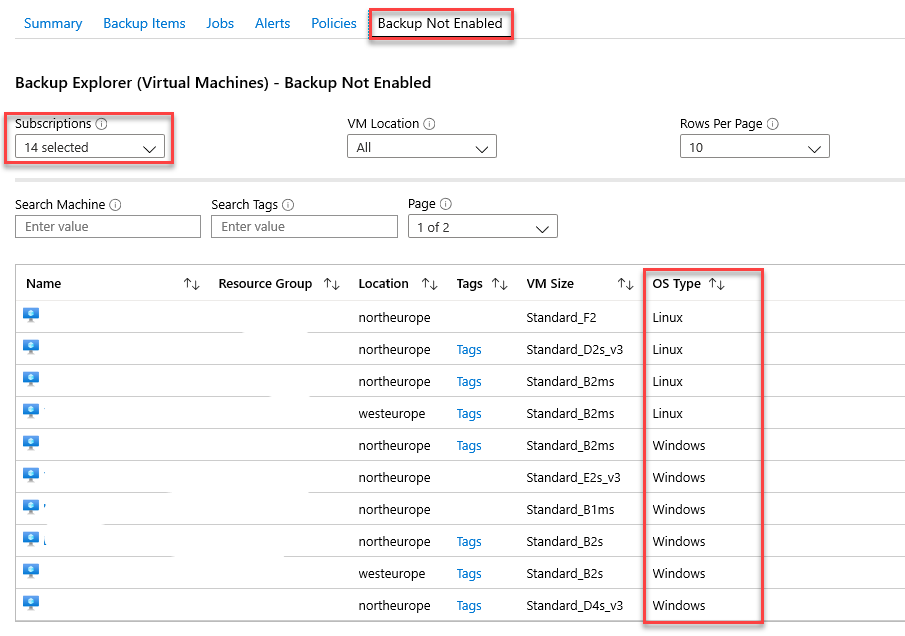 You can configure alert against them.