Cloud computing adoption challenges in Nepal
The world is moving to the cloud, especially the IT world, with various cloud providers such as Amazon, Microsoft, Salesforce, and so on.  And cloud delivery model or cloud business model is also increasing day by day. A few years back, the standard cloud delivery model was SaaS, PaaS, and IaaS. Still, at present, more delivery models have been added such as DRaaS, Database as a Service, Process as a Service, and many more. Based on reports, the developed country has a higher cloud adoption rate for a different sector.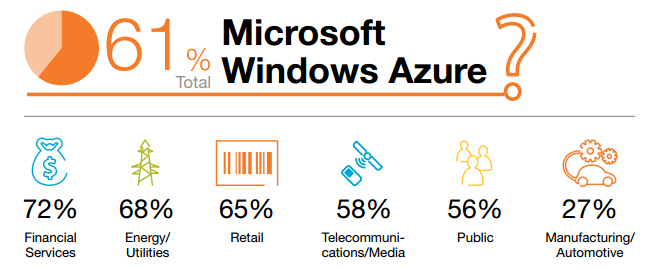 on-promise IT infrastructure mindset.  The key reason behind this should be identified to not to be left behind in this IT transformation trend. It will not be fair to say the Nepal IT market is totally untouched by the cloud, there are many organizations that are using Office 365 which is SaaS (software as a service), and some who are using PaaS (platform as a service) for software hosting and development. But still, rarely does any customer opt for IaaS (infrastructure as a service) and DRaaS (disaster recovery as a service) in the case of Microsoft Azure. One possible reason could be cloud providers' inability to show a decrease in TCO (total cost of ownership) once they move to the cloud. One can check the differences in TCO using https://www.tco.microsoft.com/

Common challenges in cloud adoption in many countries are Security and Privacy, Service Quality, Performance/Insufficient responsiveness over the internet, and Legal regulations. Rather than Privacy and Service Quality, Performance and Legal Regulations is primary challenges for Nepal. Due to the current internet throughput performance could be an issue, cloud provider like Microsoft has a tool to test bandwidth latency which tells from which Microsoft Data-center you have the least latency (http://azurespeedtest.azurewebsites.net/). If available throughput is not sufficient then Microsoft suggests going for ExpressRoute which is much faster and more secure but ISP needs to involve the help of the government.
Some industry has legal regulations that they cannot put their data out of the country but still, there are many industries that don't have such a policy and they can move to the cloud.
I would like to share one of my personal experiences, I met with a customer last week and we know their server (running Windows Server 2003) needs replacement. They are ready to move Exchange to the cloud with Office 365, happy to shift the responsibility for the maintenance of email services to Microsoft. But the customer believes it still needs a server on-premises to run applications critical to its business. Customers and partners both need to think here to align with changing trends in IT service.
Conclusion
Apart from existing challenges, Cloud service providers should be involved more actively to educate that on how TCO will get decrease with the below benefits.
Ease of deployment and management.
More flexibility in supporting evolving business needs (both from a technical and business perspective).
Lower cost of operation.
An easier way to scale and ensure availability and performance